How to create a subuser and set their rights?
In this step-by-step guide we will explain you how to create a subuser and give them them the rights they need.
Do you still have questions? Please ask them in our discord server
Step 1:
Click on the "Users" tab of the server where you want to add the subuser.

Step 2:
Click the "New User" button

Step 3:
Enter the email of the user you want to add.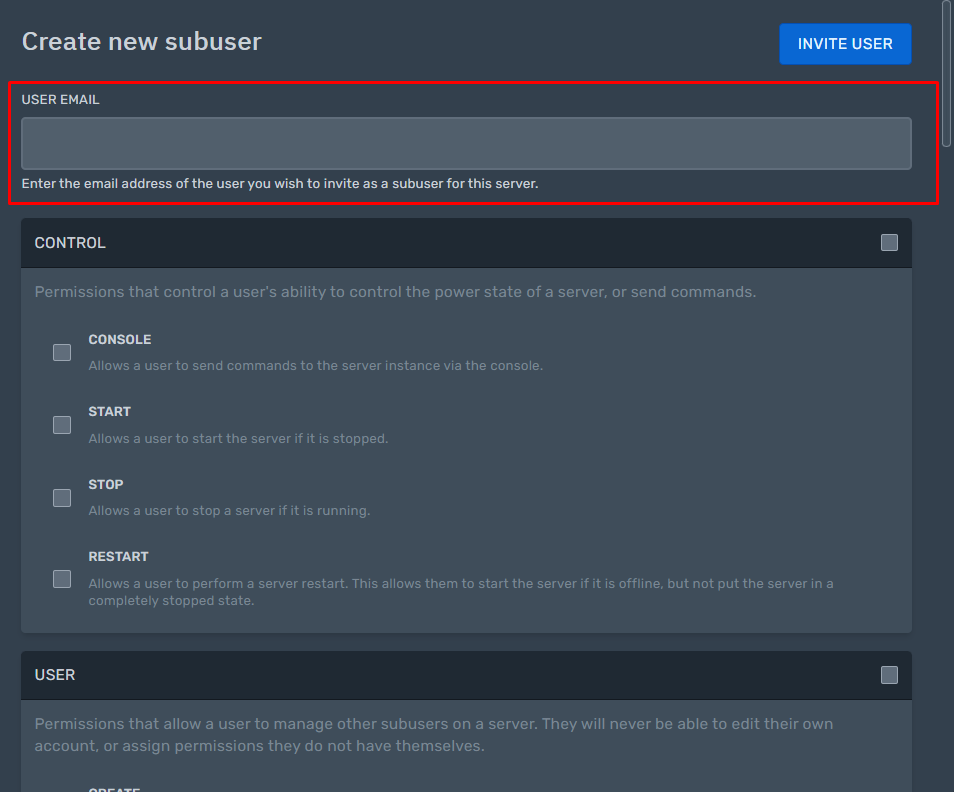 Step 4:
Select all rights you want to give the new user.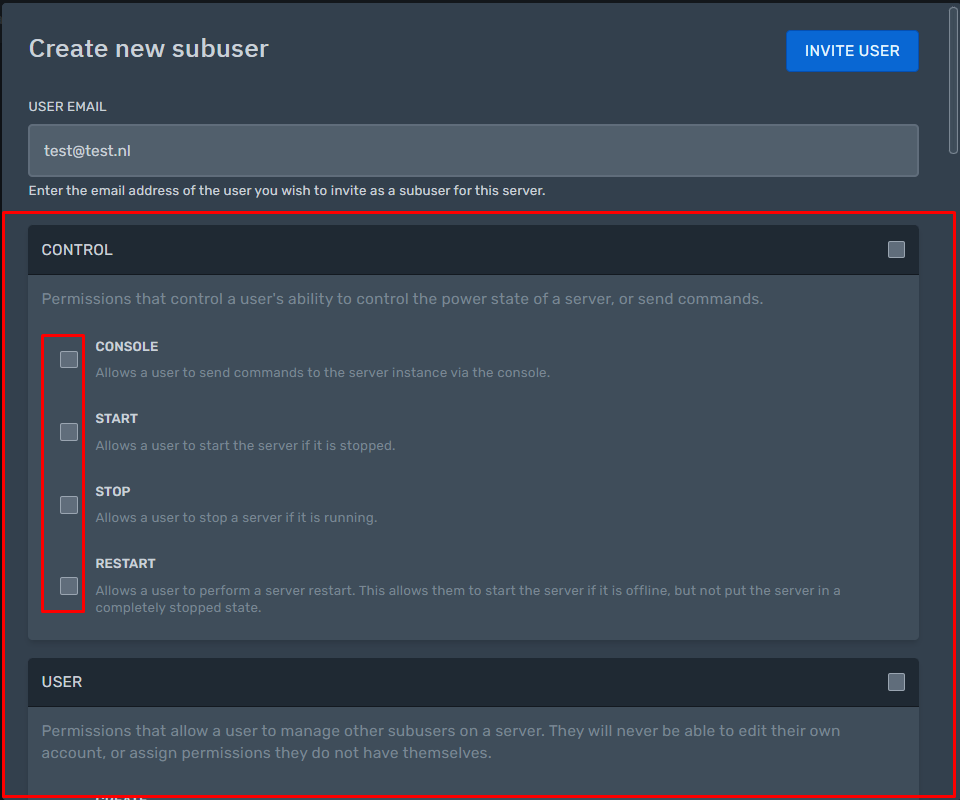 Step 5:
Click the "Invite User" button. The user will now get 2 emails.
One with the confirmation of the account and a link to create a password.
And one with the confirmation that the account is added to your server.
If the user didn't got the email, have a look in the spambox. The user could also use the forgot password function on the panel to create a new password.